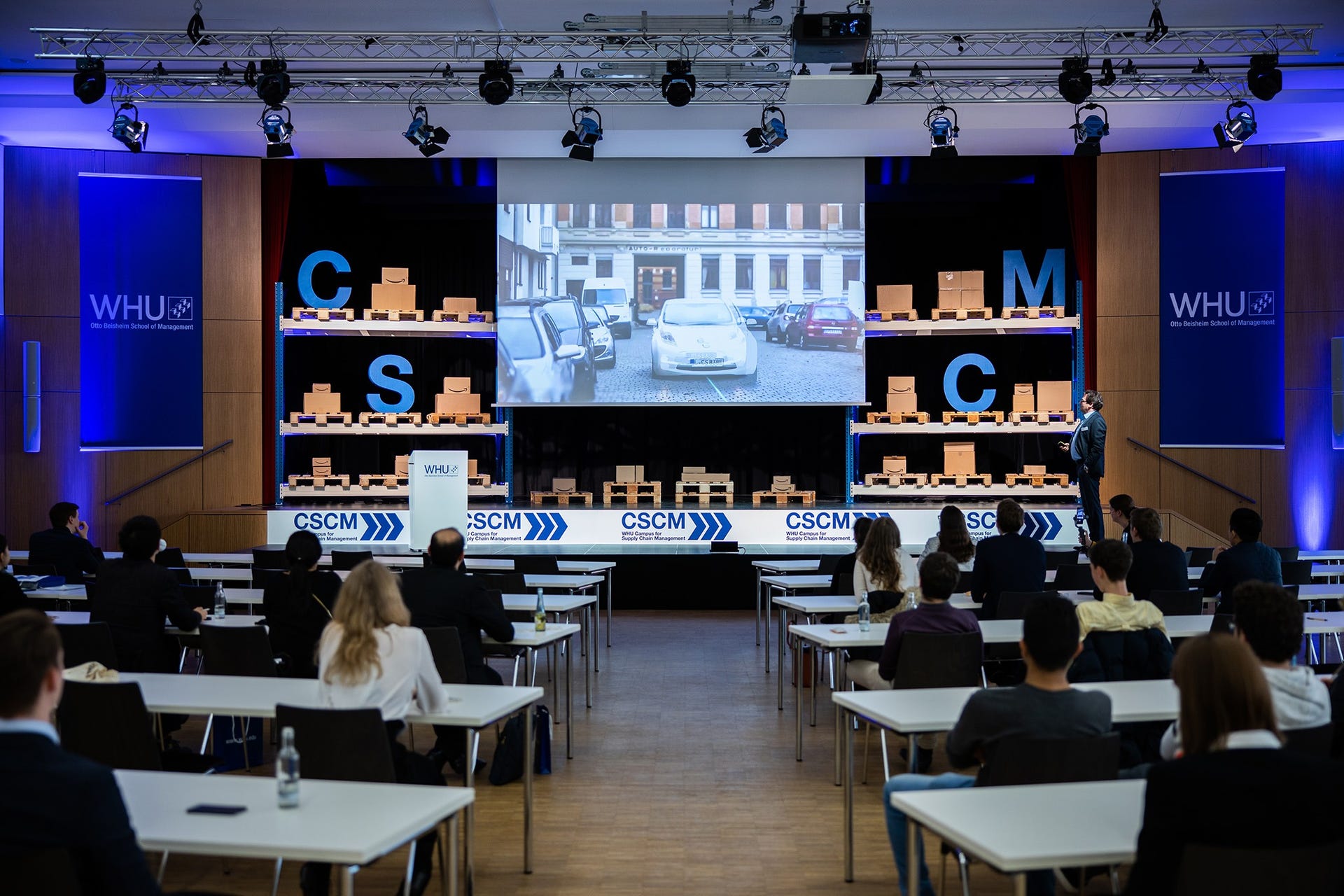 Our Sponsors
We would like to thank every company and organization that supports the WHU-Campus for Supply Chain Management 2020!
Accenture plc, is an Irish-domiciled multinational professional services company that provides services in strategy, consulting, digital, technology and operations. As a Fortune Global 500 company, it has been incorporated in Dublin, Ireland since September 1, 2009. In 2019, the company reported net revenues of $43.2 billion, with more than 492,000 employees serving clients in more than 200 cities in 120 countries. In 2015, the company had about 150,000 employees in India, 48,000 in the US, and 50,000 in the Philippines.
Based in Düsseldorf, Peek & Cloppenburg KG is among Germany's leading apparel retailers. The company owns 65 large fashion stores in big cities, offering clothing for the whole family in the middle and upper price range. Peek & Cloppenburg is also present with two stores in Vienna and with one in Warsaw. The company's subsidiary Anson's Herrenhaus KG sells menswear in 16 sales outlets, including stores in Belgium and the Netherlands. Peek & Cloppenburg and Anson's stores carry upscale designer labels such as Armani, Bugatti, Cerruti, Joop, Ralph Lauren, Hugo Boss, S. Oliver, Bugatti, Esprit, and Strenesse in a shop-in-shop system. The company also sells clothing under its own labels such as McNeal and Savannah. Peek & Cloppenburg is majority-owned and run in the fourth generation by members of the Cloppenburg family.
Inverto is an international business consultancy and one of Europe's leading specialists in strategic procurement and supply chain management. The company's services range from identifying and assessing the potential for cost reductions and improving performance, implementing strategies on site, through to optimizing the entire supply chain. As subsidiary of the Boston Consulting Group, Inverto helps companies to become more efficient and stay competitive. Their customers include international groups, leading medium-sized companies from industry and trade and some of the world's largest private equity companies. Inverto's current workforce includes 180 employees and has 6 locations in Cologne, Copenhagen, Shanghai, Munich, London and Vienna.
DHL Consulting is an essential part of the world's leading mail and logistics company, Deutsche Post DHL Group (DPDHL Group), with unparalleled access to its most important people – the top management of this prominent global organization. DHL Consulting has two key responsibilities: They provide a broad range of management consulting and business transformation services to all DPDHL business divisions, and deliver strategic supply chain consulting services to many DPDHL Group customers. DHL Consulting combines business experience and logistics expertise to effectively answer the multifaceted business challenges of DPDHL Group. Their strategic advisory services help the Group's businesses to run better, adding value and delivering internal objectivity.
The Lufthansa Group is an aviation group with operations worldwide. With 135,534 employees, the Lufthansa Group generated revenue of EUR 35,844m in the financial year 2018. The Lufthansa Group is composed of the segments Network Airlines, Eurowings and Aviation Services. Aviation Services comprises the segments Logistics, MRO, Catering and Additional Businesses and Group Functions. The latter also include Lufthansa AirPlus, Lufthansa Aviation Training and the IT companies. All segments occupy a leading position in their respective markets. Deutsche Lufthansa AG is the parent company and the largest single operating company in the Lufthansa Group. The individual business segments are run as separate Group companies, with the exception of the Lufthansa Passenger Airlines. They have their own profit and operating responsibility and are monitored by their respective supervisory boards, in which members of Deutsche Lufthansa AG's Executive Board are also represented.
Fliit is a start-up with the goal to finally enable worry-free food logistics for both food companies and carriers. Fliit is making food logistics efficient and transparent by building a platform that simply and digitally brings together food companies with a network of specialized carriers. They provide central technological applications for management and control with the combination of logistics and tech expertise.
Selection of Previous Sponsors
Arvato (Bertelsmann)
Arvato, the largest division of Bertelsmann, provides several services all over the world. Currently, 70,000 employees in more than 40 countries work together in fields like customer relations, supply chain management, finance and IT.
DHL
DHL is present in over 220 countries and territories across the globe, making it the most international company in the world. With a workforce exceeding 340,000 employees, they provide solutions for an almost infinite number of logistics needs.
Amazon
Amazon is the world's leading online retailer and operates the globally most frequently visited online shop. The company is not only considered as the fourth most valuable company in the world with a stock market value of around 570 billion Euros but also as one of the most innovative companies worldwide.
UPS
United Parcel Service (UPS) is the world's leading transportation and package delivery company. With more than $61 billion in revenue and 434,000 employees, UPS is also the largest supplier of global supply chain management solutions.
Prokura
Prokura is a young consultancy company founded in 2008 specialised on purchasing and supply chain. Prokura is led by highly-experienced experts and has already become a key player in the market, creating significant savings for leading private and public organisations in Nordic countries.