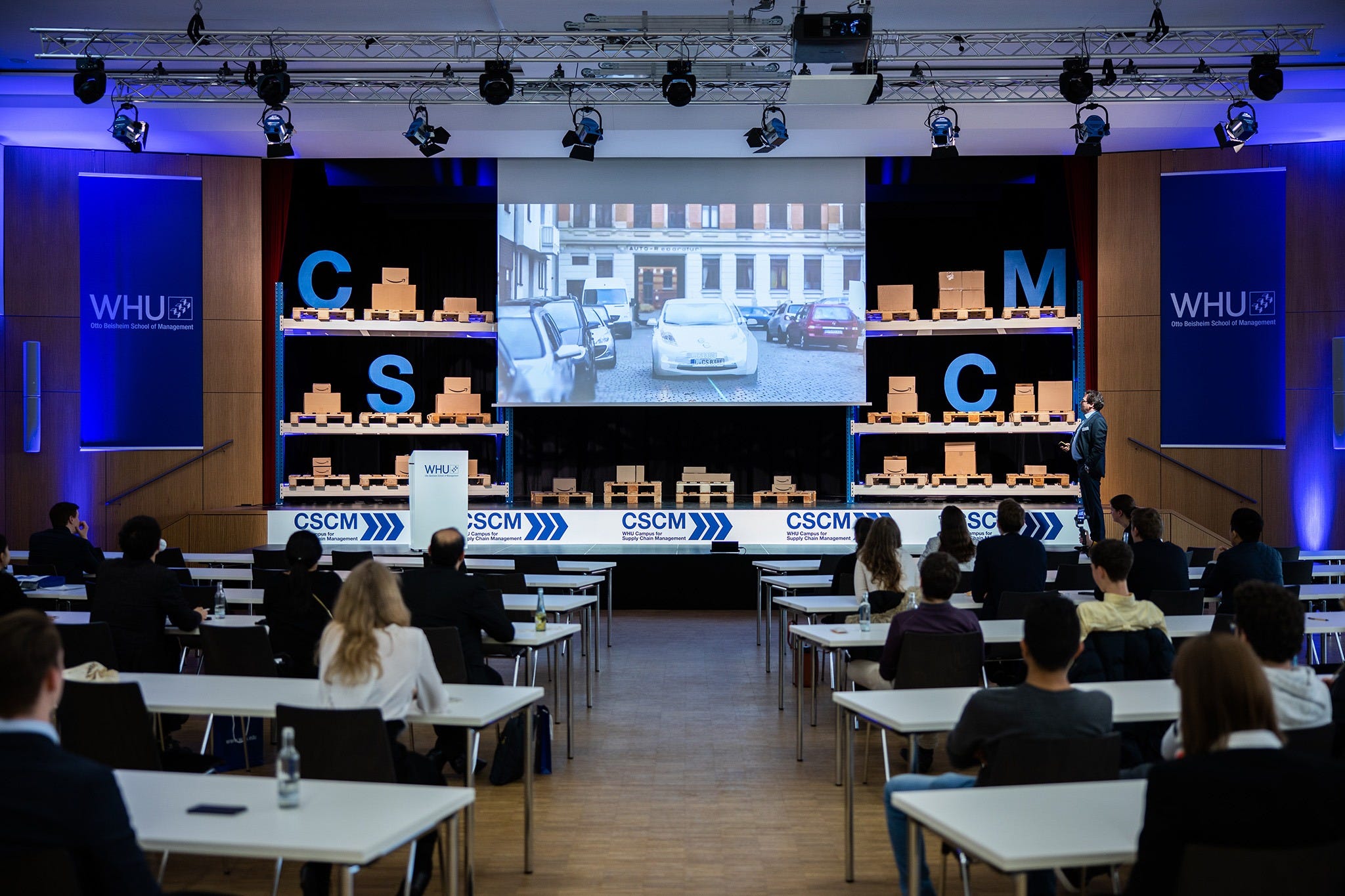 Our Sponsors & Speakers
We would like to thank every speaker, company and organization that supports the WHU-Campus for Supply Chain Management!
Selection of Previous Sponsors
Arvato (Bertelsmann)
Arvato, the largest division of Bertelsmann, provides several services all over the world. Currently, 70,000 employees in more than 40 countries work together in fields like customer relations, supply chain management, finance and IT.
DHL
DHL is present in over 220 countries and territories across the globe, making it the most international company in the world. With a workforce exceeding 340,000 employees, they provide solutions for an almost infinite number of logistics needs.
Amazon
Amazon is the world's leading online retailer and operates the globally most frequently visited online shop. The company is not only considered as the fourth most valuable company in the world with a stock market value of around 570 billion Euros but also as one of the most innovative companies worldwide.
UPS
United Parcel Service (UPS) is the world's leading transportation and package delivery company. With more than $61 billion in revenue and 434,000 employees, UPS is also the largest supplier of global supply chain management solutions.
Prokura
Prokura is a young consultancy company founded in 2008 specialised on purchasing and supply chain. Prokura is led by highly-experienced experts and has already become a key player in the market, creating significant savings for leading private and public organisations in Nordic countries.
Accenture
Accenture is a leading global professional services company, providing a broad range of services and solutions in strategy, consulting, digital, technology and operations.
DHL Consulting
DHL Consulting is an independent management consultancy dedicated to creating value for Deutsche Post DHL Group, its customers and external companies that seek to improve their supply chain performance.
Deichmann
Deichmann is a market leader in the European shoe retail trade and offers high-quality, fashionable shoes at affordable prices for a broad spectrum of the population. The DEICHMANN Group is represented in 31 countries worldwide and sells around 183 million pairs of shoes in its stores and online shops annually.
Flaschenpost
Flaschepost is a fast growing beverage delivery service currently live across 23 German cities. Orders can be placed via the app, and the drinks are delivered free of charge within 120 minutes.
Inverto
Inverto is one of the most successful consultancies for procurement and supply chain management, a part of the Boston Consulting Group, and has worldwide operations employing over 300 people.
Former Speakers at the CSCM